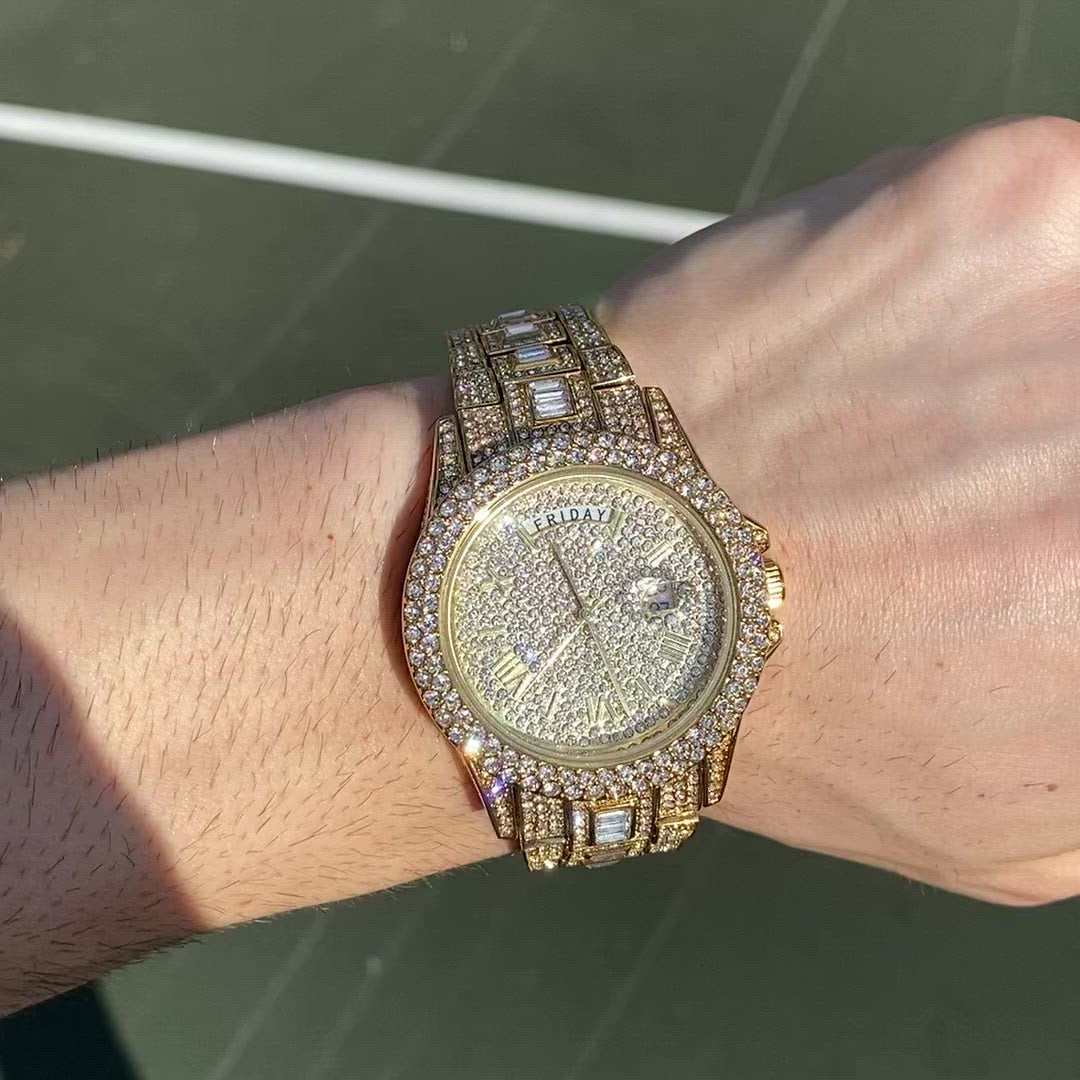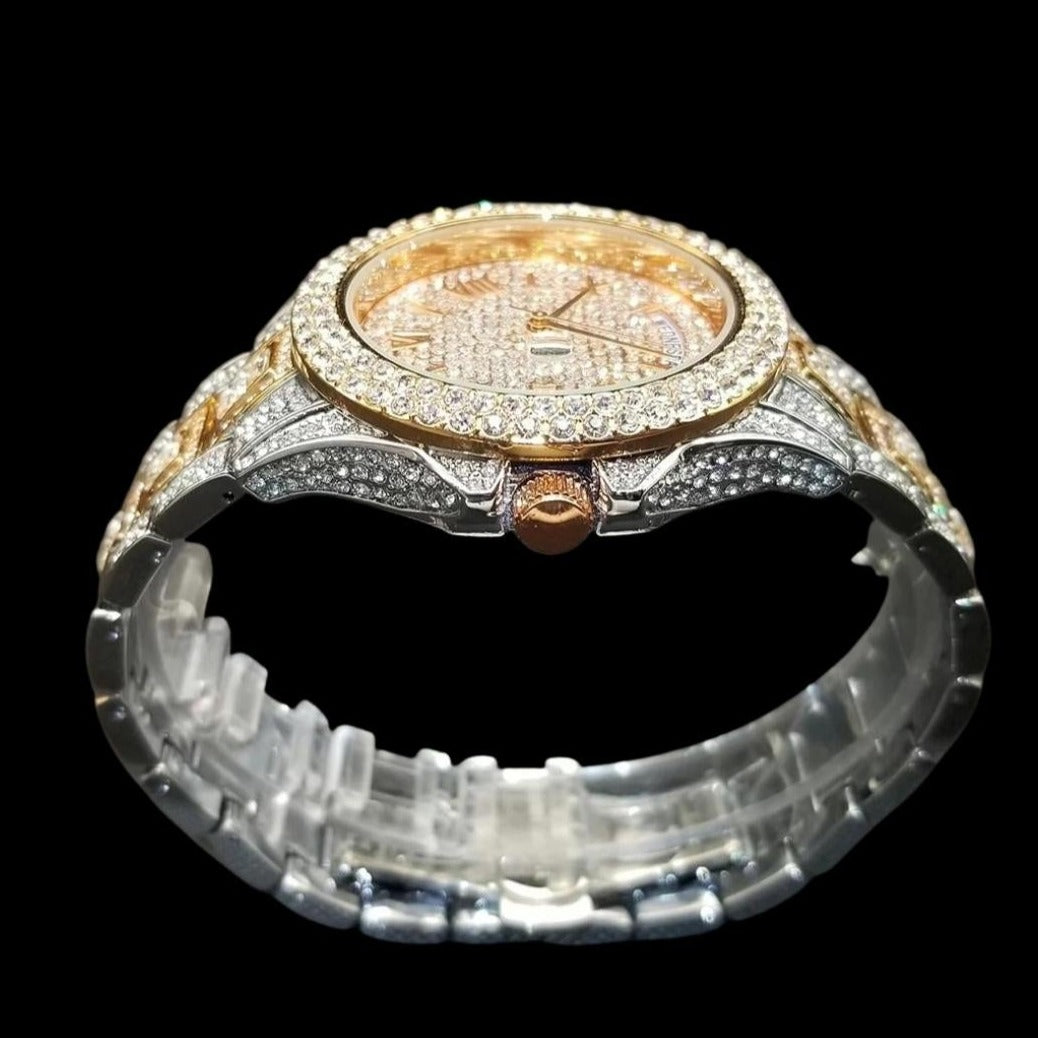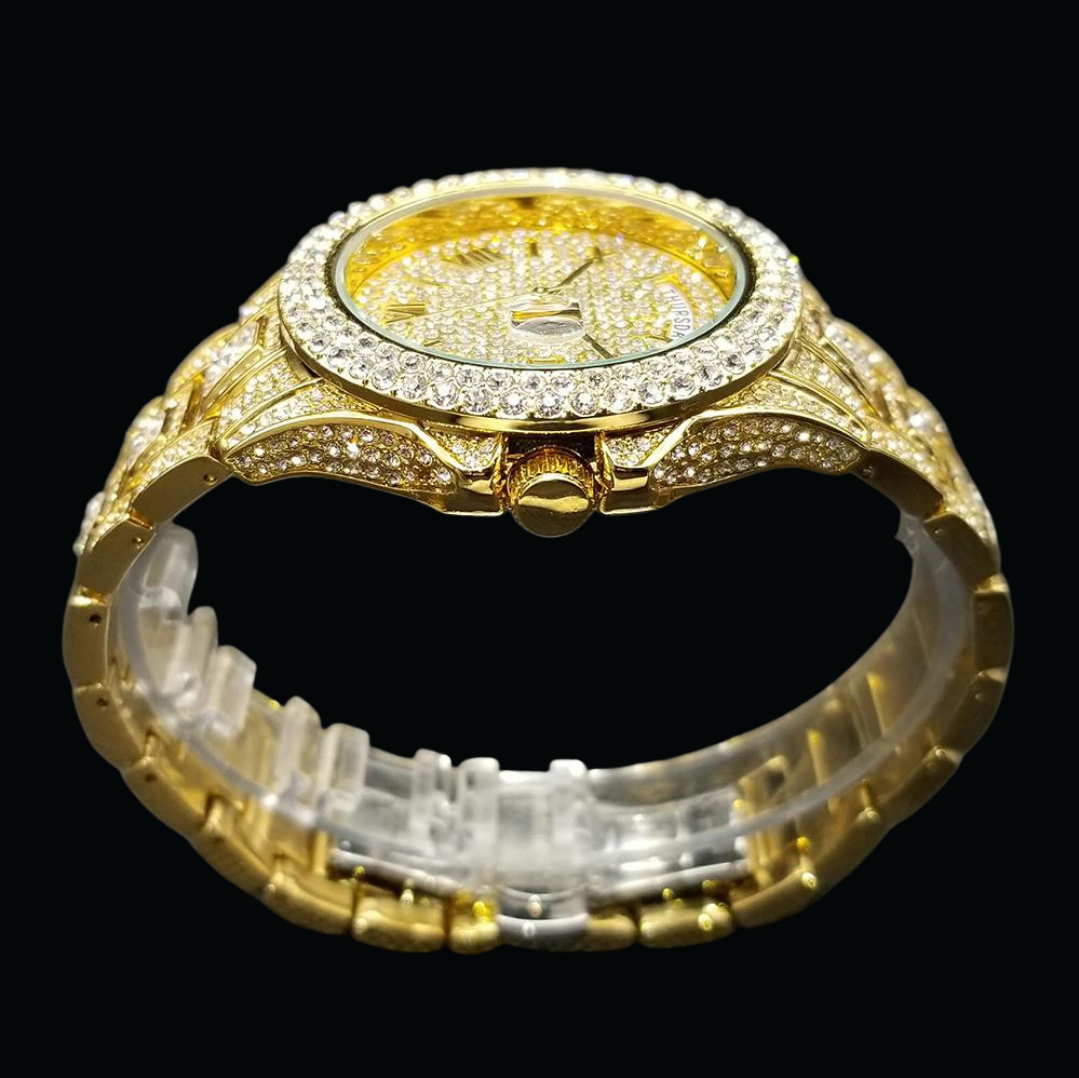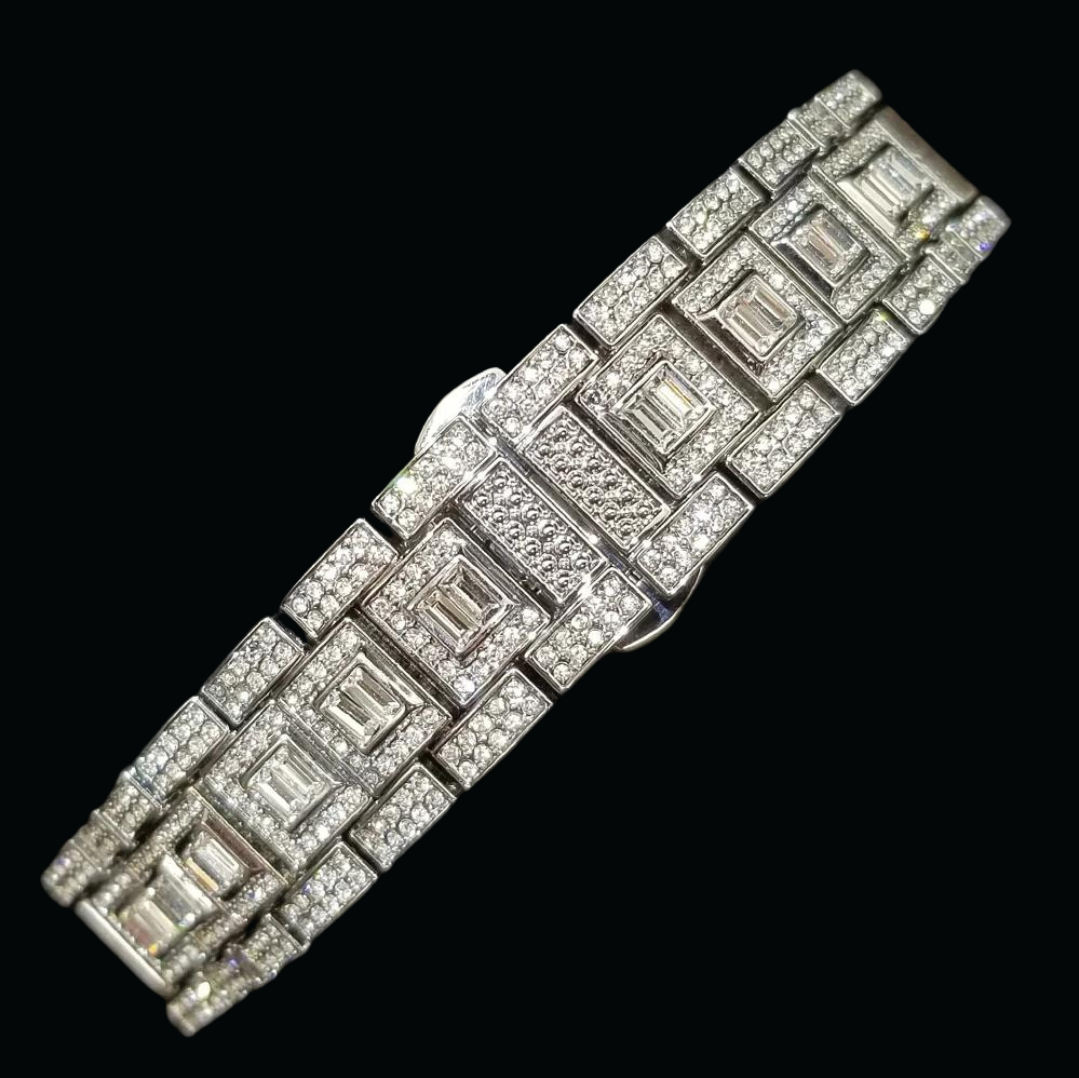 Icey for sure! 🔥
Watch hits super hard, came with a tool that made link removable and adjustment very easy, was able to resize it myself within a few minutes. Have been given compliments on it and it definitely catches some eyes. The stone quality is great and has to be 5A stones or above. A good mixture of small stones along with baguette cut stones in the middle of the band. Got asked at a Jelly Roll concert by a bar tender to see it because her husband makes jewelry and would be impressed. Cannot beat the quality for the price. I'll be shopping again in the future 💯
Thanks.
I thank you very much for the free delivery of a device for adjusting the band together with the watch. So I could easily shorten it and now it fits perfectly and it's really wonderful to look at.
Just a beautiful watch a excellent
Blinged out time piece
Love it...
Got it in the mail quick and was in shock on the quality... The shine test was my favorite the way u can see it in the dark..... Getting all 3