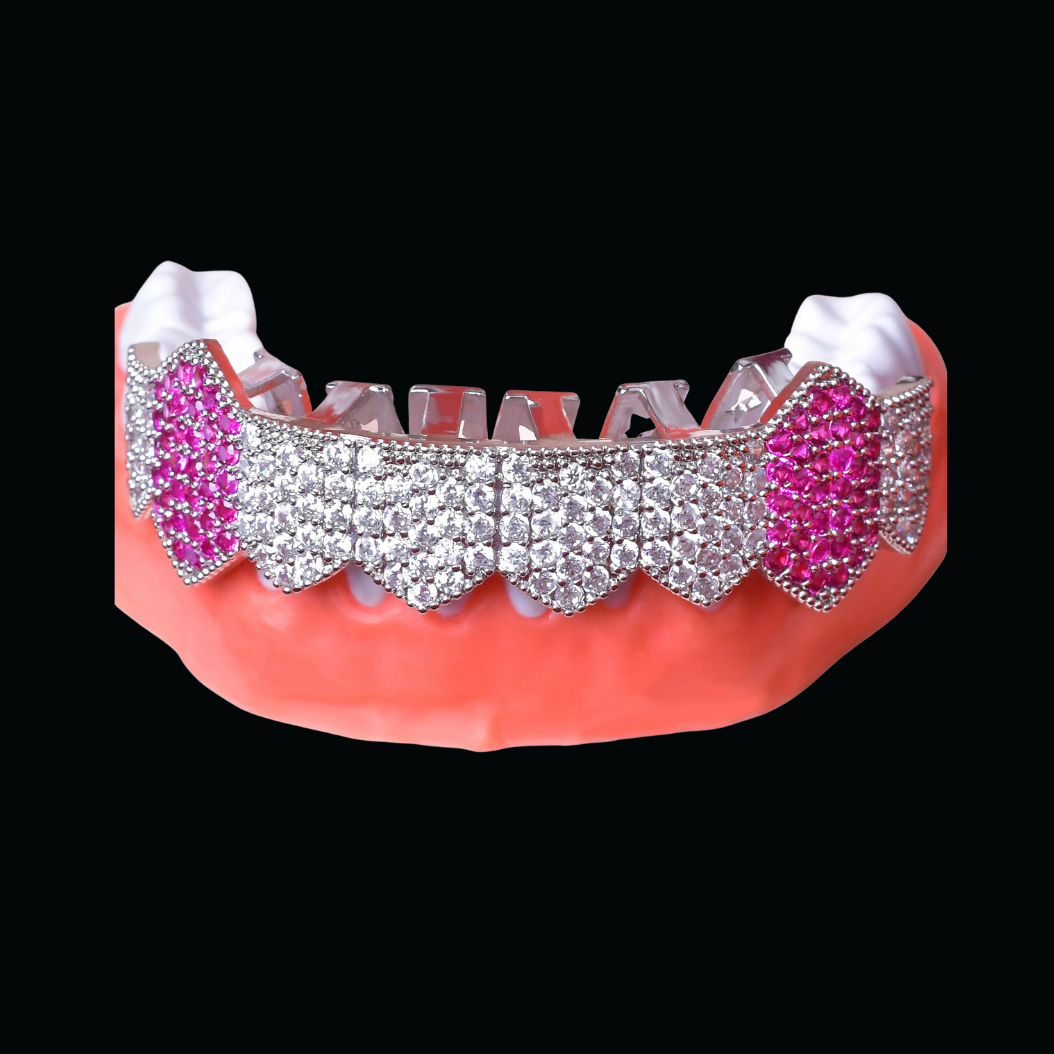 Thank You!
These grillz are fireeee and fit perfectly
If you have tweezers and pliers you can make theae fit perfect. Using your fingers will bend them wrong you need to bend where the star plate hits 90° and if you set them right and trim the silicon with a razor they look absolutely legit and you CAN TALK with them in it just takes practice and careful fitting and trimming. I really like these especially the silver top gold bottom combo. I recommend for those who are steady handed and patient.
These grills work great. You'll need a thermometer, a sharp knife or razor blade and some tongs/tweezers. I was able to get them fitted in my mouth perfectly where I can talk and wear them around no problem. First step is to very carefully bend the overall U shape of the upper to fit your mouth. If you push too hard you'll pop a stone or break it - so bend the overall shape *gradually* until it fits the U of your upper teeth. You also need to open up the clips on the back a little bit, enough to get it on - but not much.
I needed something cheap and shiny for my photoshoot and this did just that.. it's super bling bling on camera and in person.. instructions to make the mold was easy as well. Definitely enjoyed rocking this
Very good, loved the product